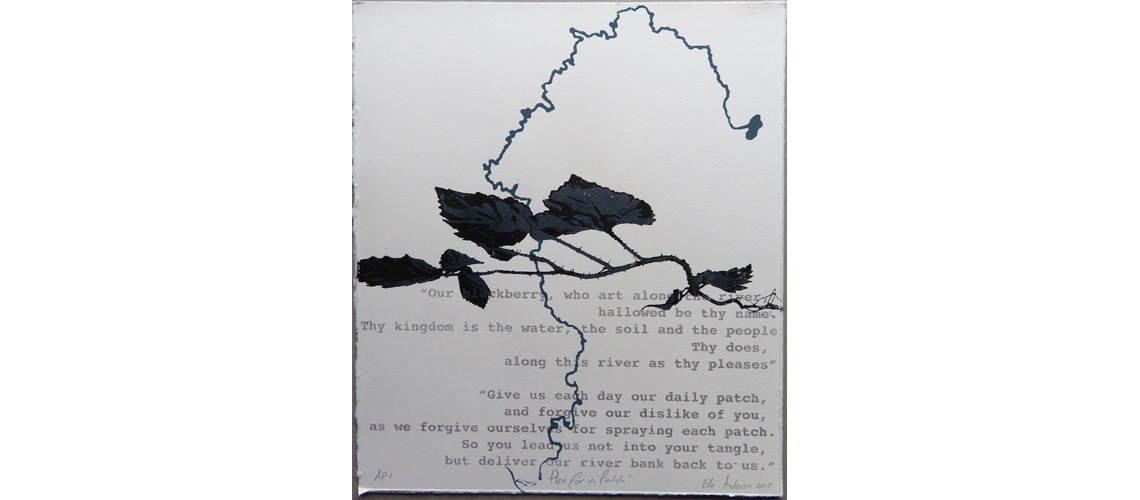 A Plea For A Patch
Screen-prints on fine art paper 1/5
2017
Along it's path the river gathers and collects all that grows along it, helping to spread it from top to bottom
Through this work I have attempted to beautify and sanctify the blackberry as it grows in many places along the banks of the Whanganui river.
This growing can be viewed as a way of helping to minimise erosion and flood damage, while providing brooding and nesting places for birds.
Or more seen as a strangling of the river edges, as its long scrambling vines are stopping the many native plants from getting a chance to get established.
A plant that really is a paradox, both helpful and dreadful at the same time.
Elle Anderson
Location